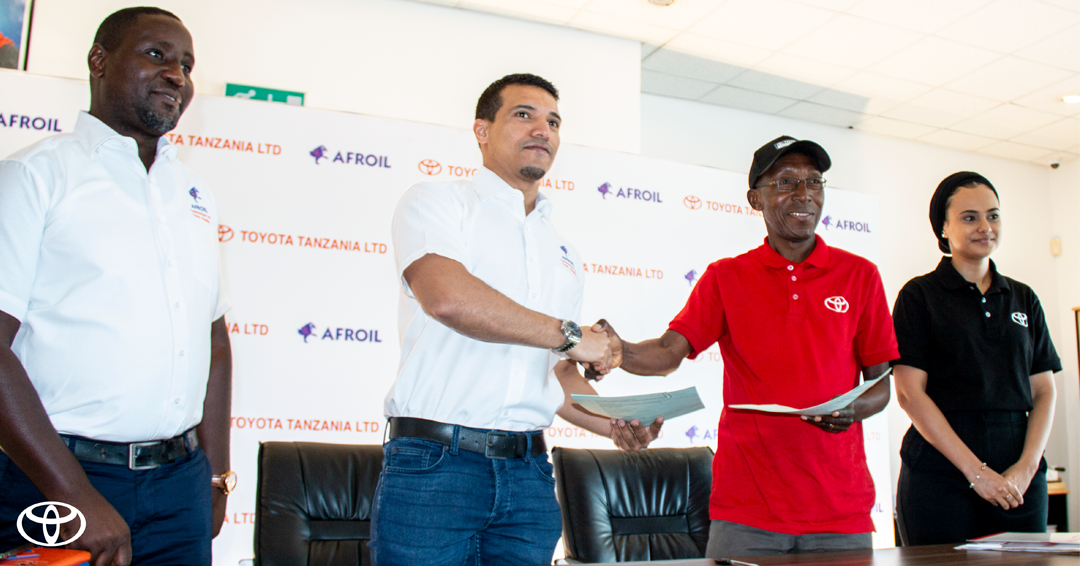 Today we officially announced our partnership with @afroiltanzania who have become among the authorized retail partner of TGMO (Toyota Genuine Motor Oil) in Tanzania.
During the launch, our Group Brand Manager; Nadah Dhiyebi said "Toyota Tanzania's mission has been to Deliver: the Best people. Best customer experience. Best quality and best network. Through this alliance, we are expanding our network and ensuring our lubricants are easily and conveniently accessible to all our customers"
AFROIL has a chain of over 20 fuel stations nationwide of which TGMO is now available at each of these.
TGMO – The Only Engine Oil Your Toyota Ever Needed!