Introducing the all-new Toyota Coaster 23-seater bus. Now available for the very first time in Tanzania, this sleek and contemporary vehicle is making a big impact in the midi-bus category. Built for comfort and convenience this passenger vehicle offers more space, value, and utility to all.
Starting from: TZS 185,147,570
MOVE MORE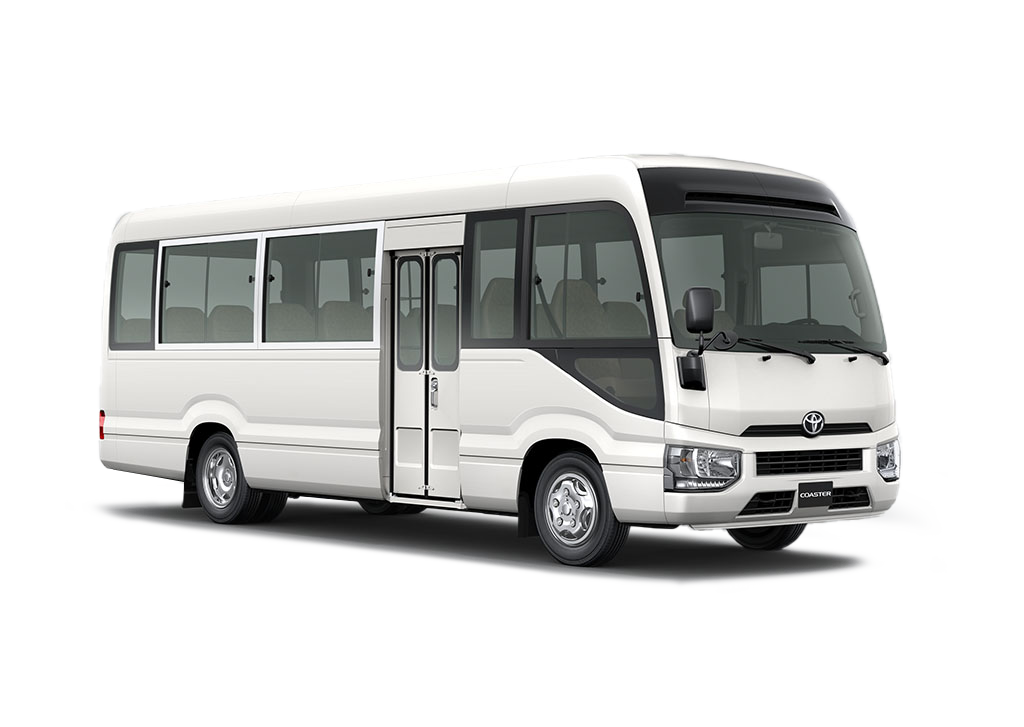 White
White/Lavender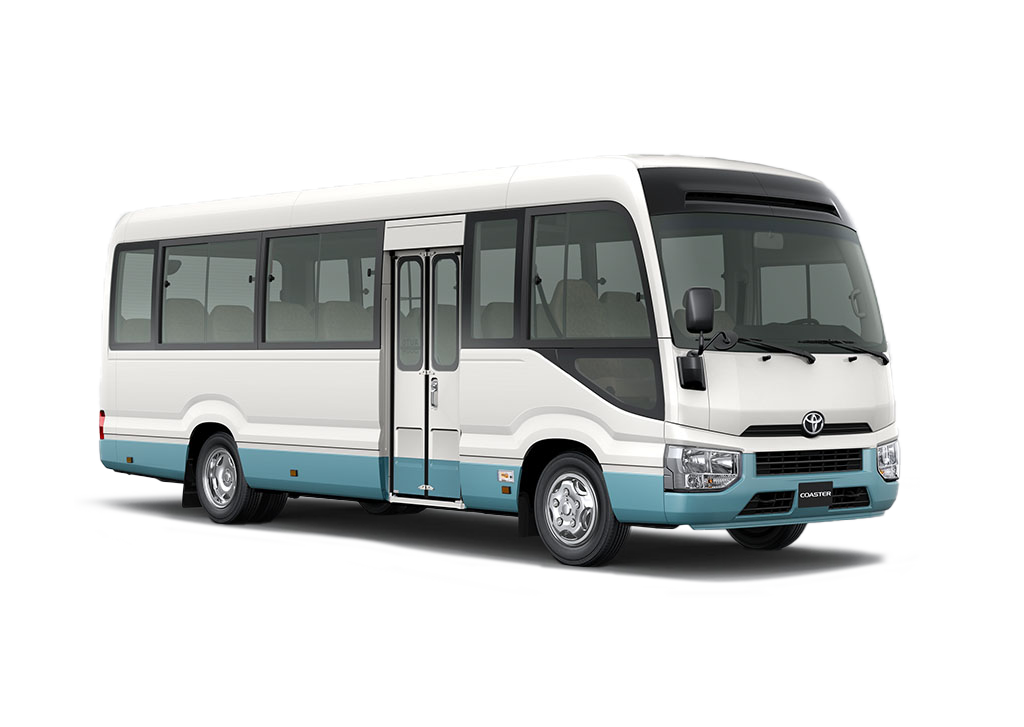 White/Turquoise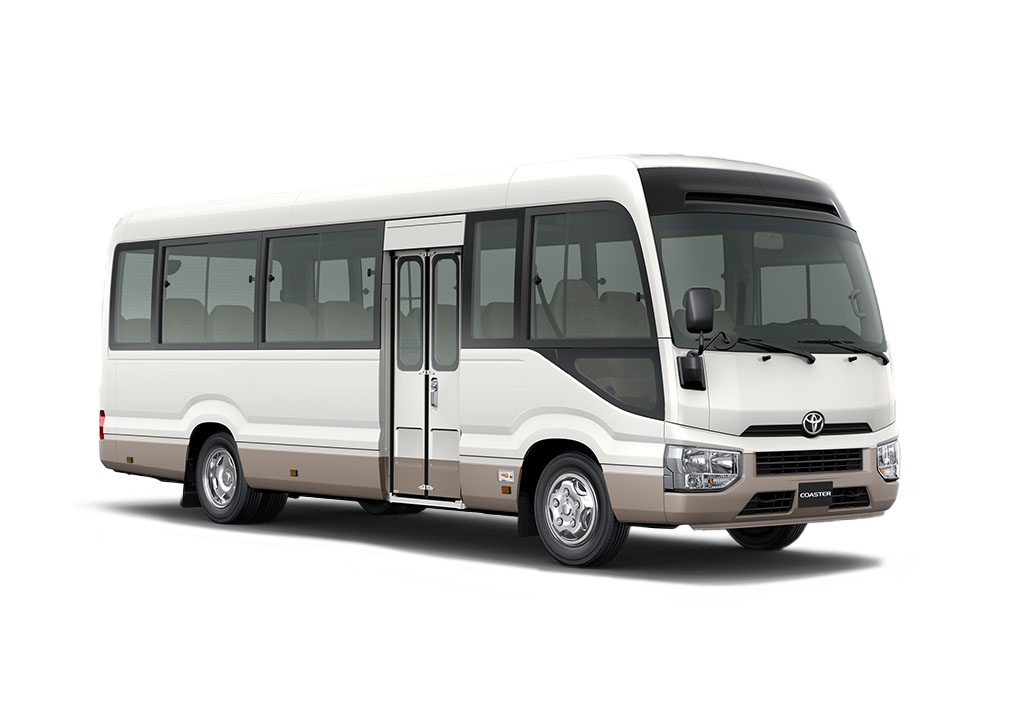 White/Beige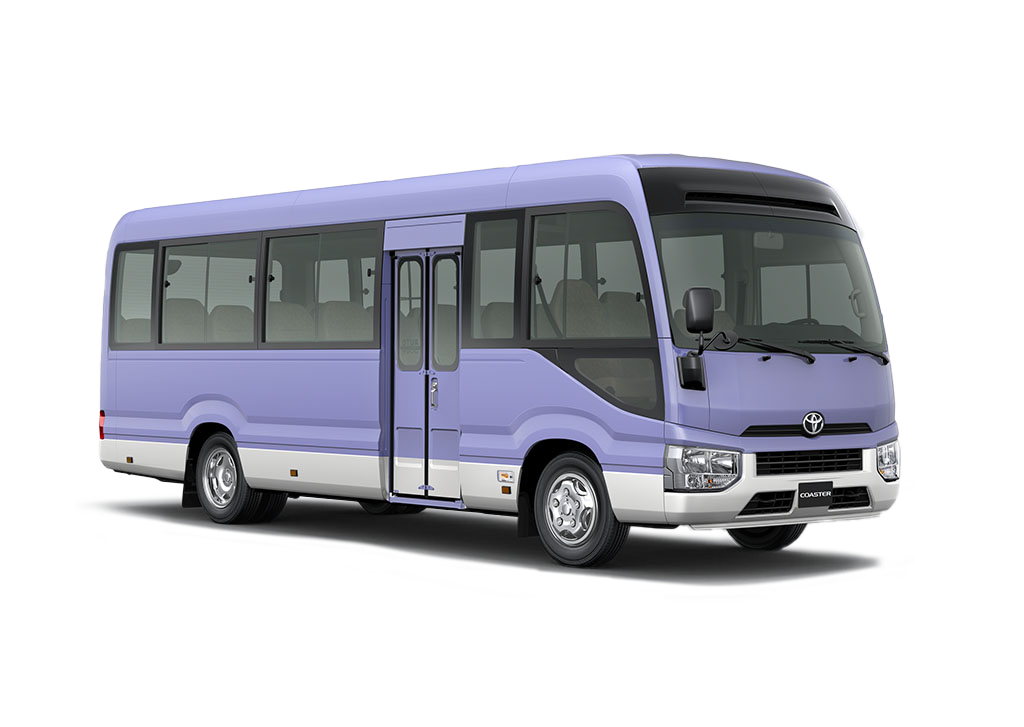 Lavender Blue/White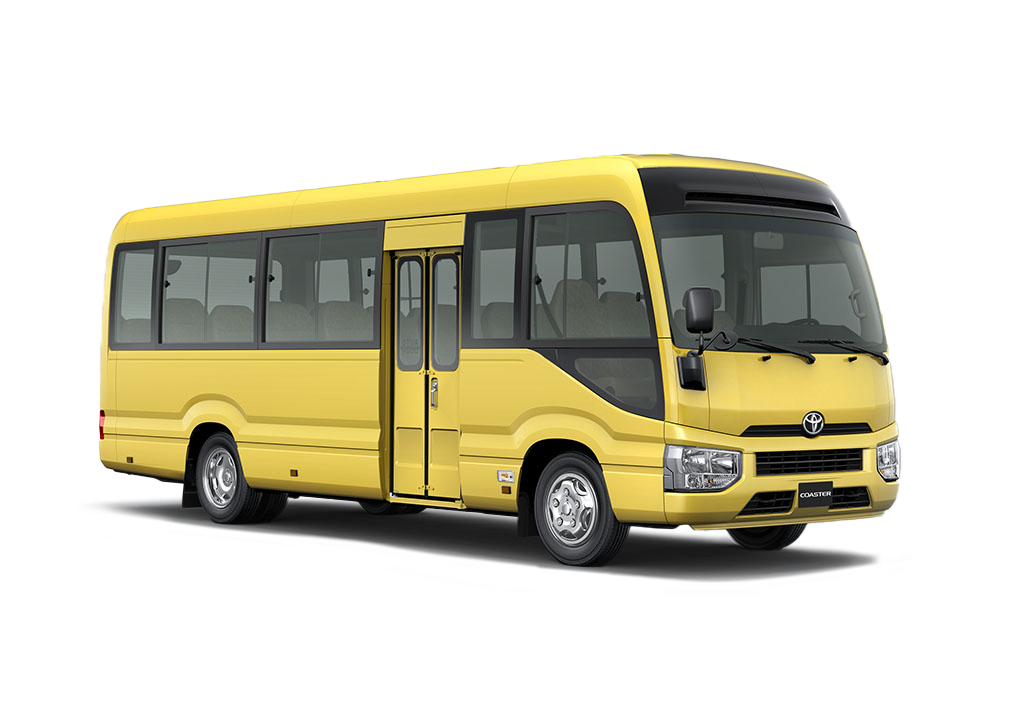 Yellow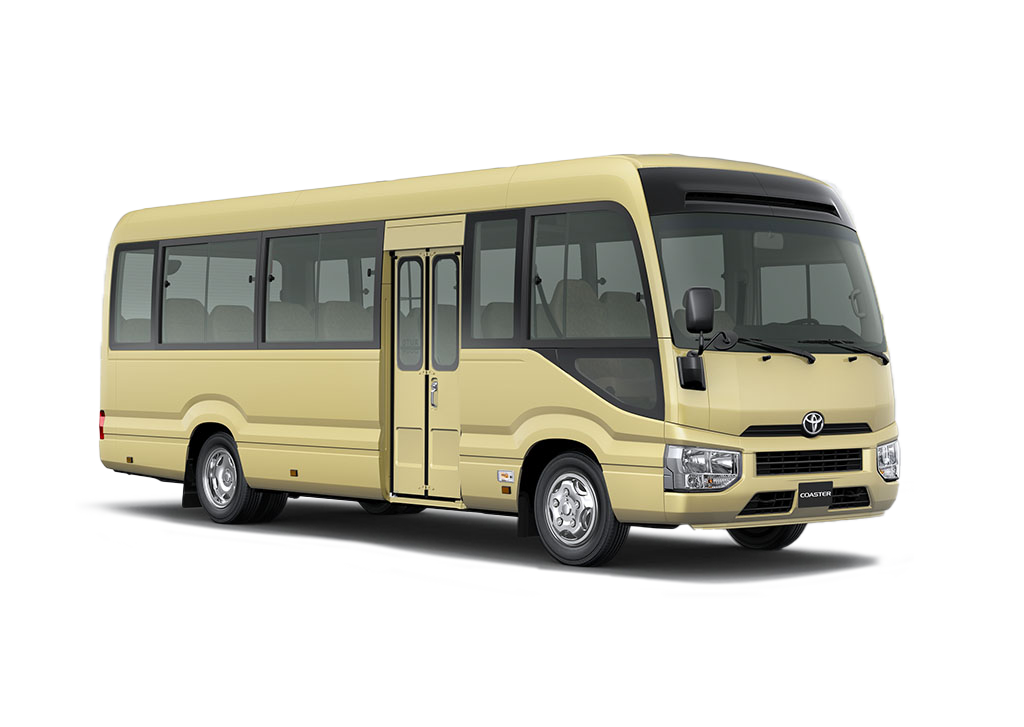 Yellow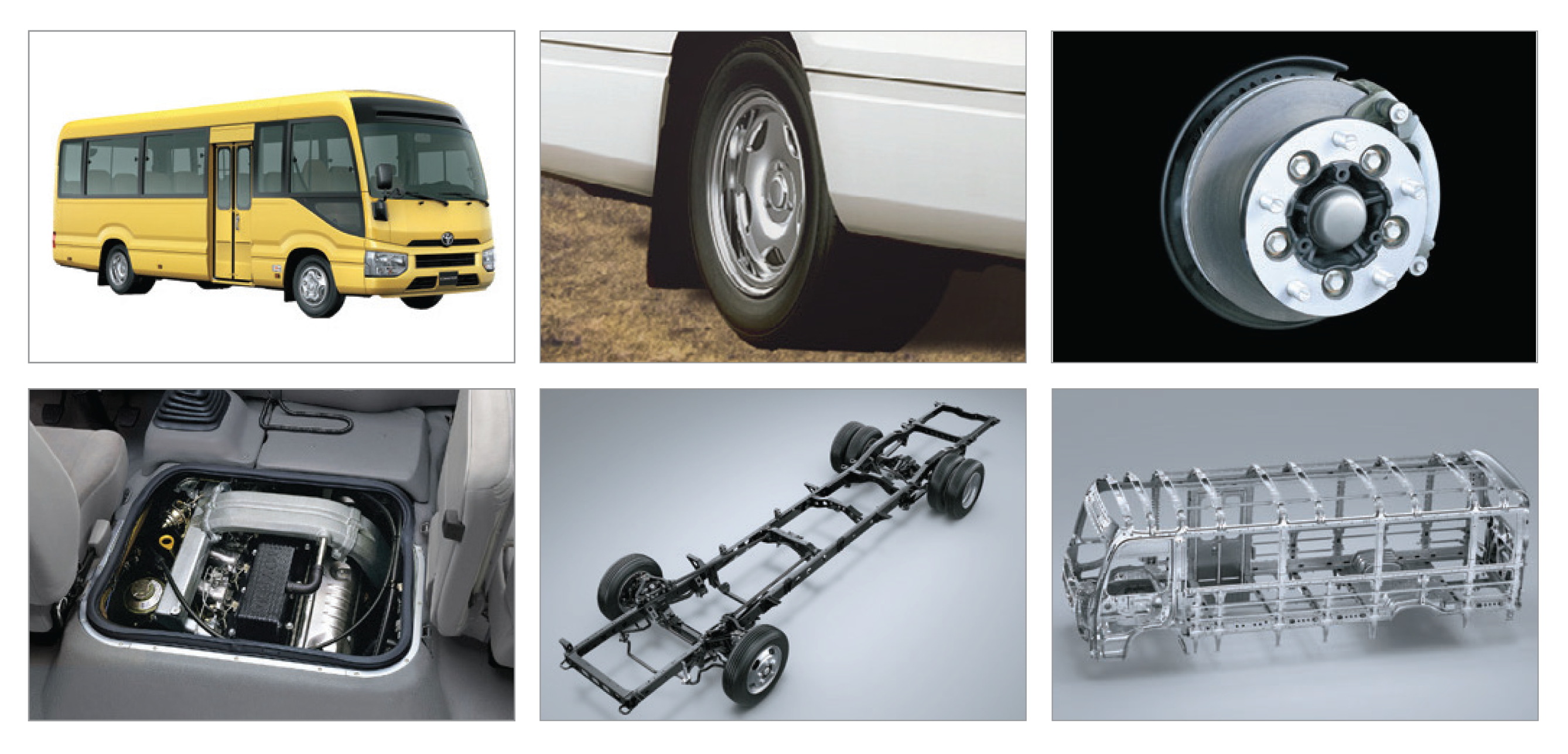 WHEN TECHNOLOGY AND PERFORMANCE COME TOGETHER.

Utilizing advanced Toyota technology, the coaster impresses body finishing to all-around performance and most importantly, safety.Built with ruggedness in mind, the HIACE ha proved itself on roads all across the world. Designed to be tough and durable from the ground up, its dependability is legendary…the HIACE is always up for the challenge.
Technology
Styling
Convenience
Safety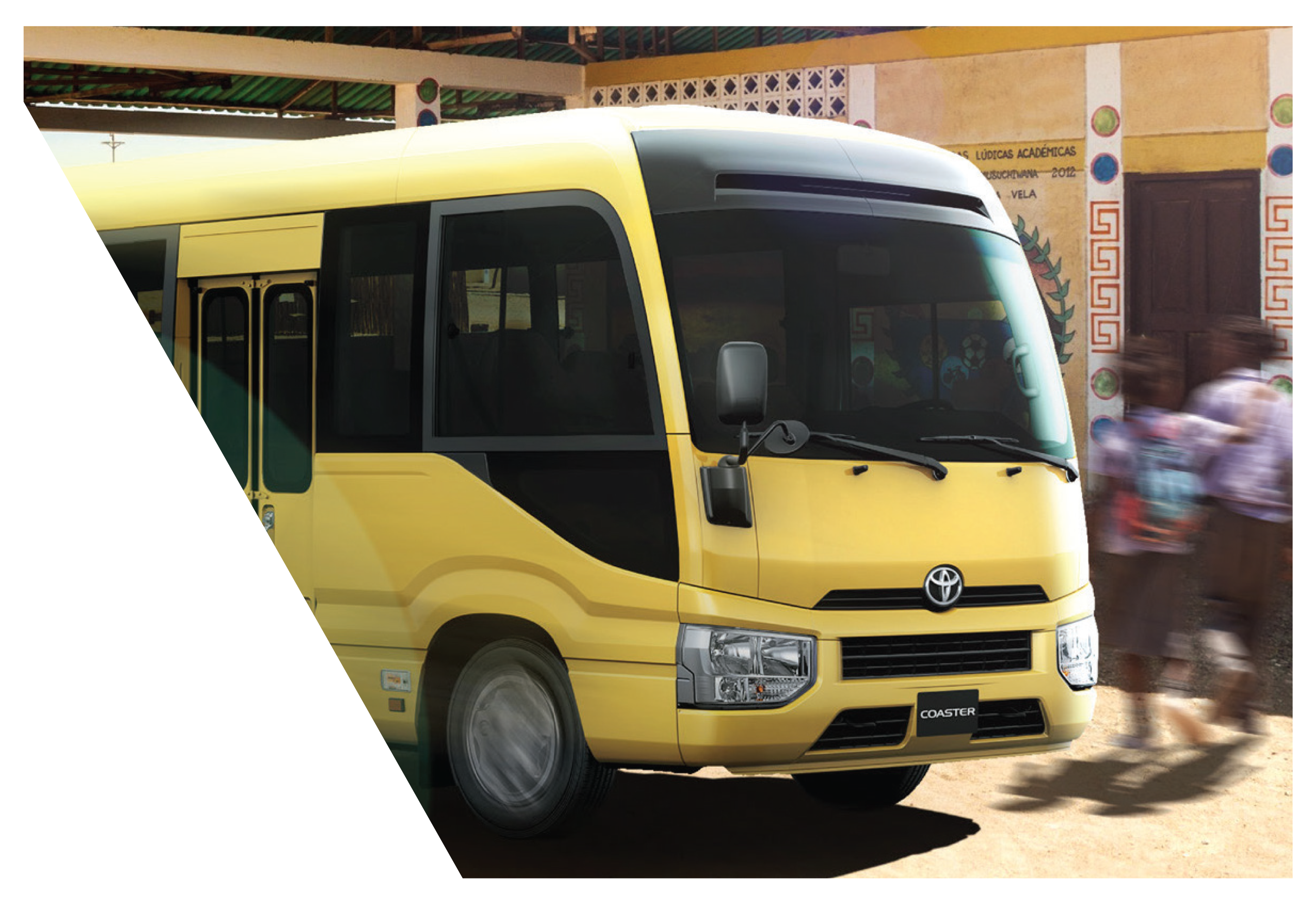 THE SCIENCE OF COMFORT IN MOTION.

The TOYOTA coaster makes short and long-distance trips effortless with its generous headroom ample space between seats and welcome legroom for passengers. All coaster models are fitted with standard air-conditioning and heating for an enjoyable trip experience.
Technology
Styling
Convenience
Safety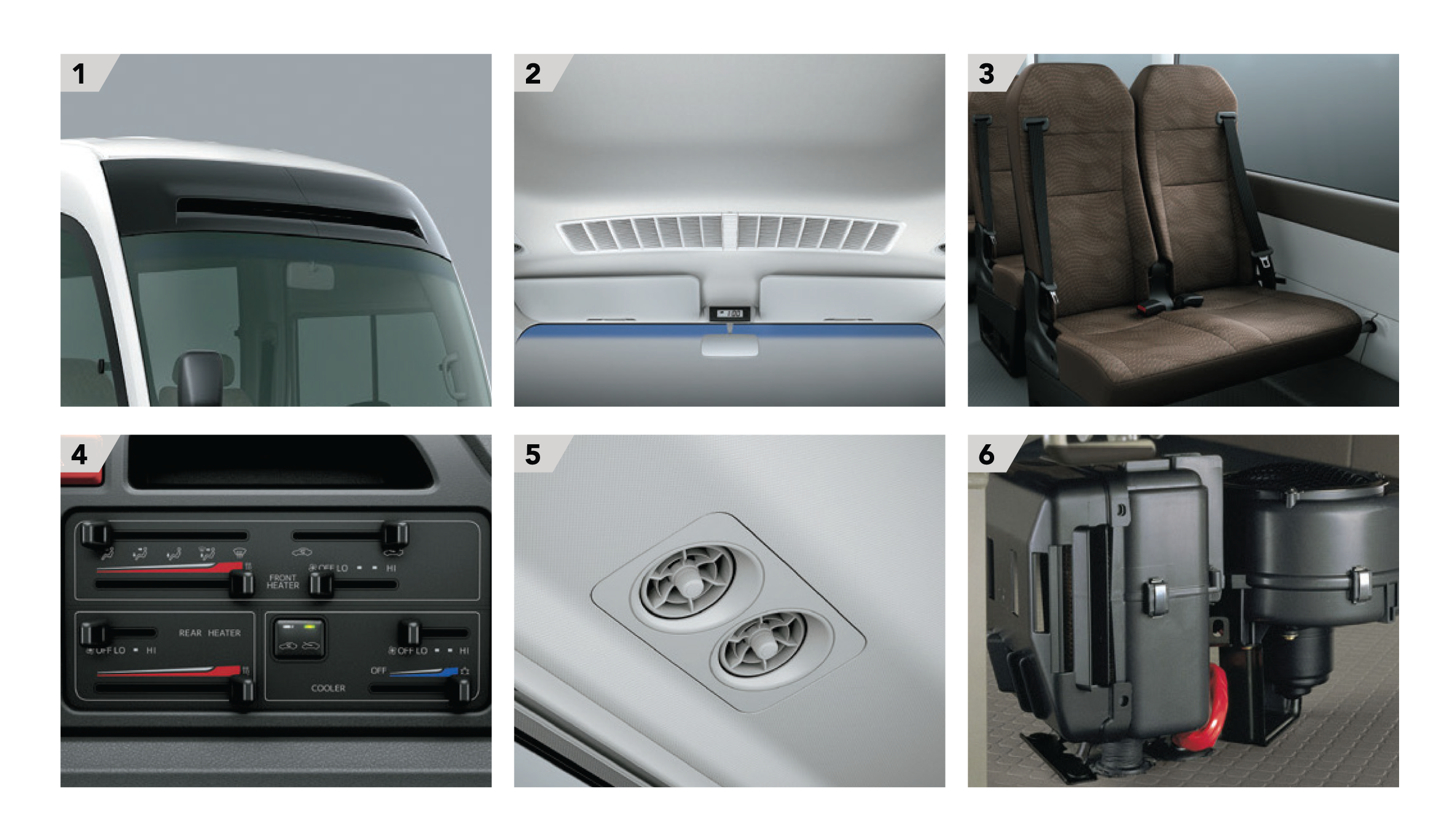 BIGGER IS NOW BETTER.

Superior driving control comes standard and with safety at its core, the Toyota coaster is as easy to drive in control whilst the extensive windshield offers an unobstructed view. Entertainment comes in the form of a 4 speaker MP3 compatible CD system that delivers crisp sound throughout the cabin. To minimize driver fatigue during long trips, the coaster comes with power steering.
Technology
Styling
Convenience
Safety

NO COMPROMISE ON SAFETY.

The coaster was designed with passengers in mind, so no effort is spared when it comes to this functionality. To ensure the safety of all passengers on board, each seat is fitted with a 3-point seat belt with an emergency locking retractor. Other safety features include an anti-lock braking system and dashboard warning lights.
Technology
Styling
Convenience
Safety
VEHICLES
SHOPPING TOOLS
OWNERS
SEE ALSO