All new RUSH SUV with front-engine, rear-wheel-drive (FR) layout that enables the large tires and high ground clearance needed for its solid all-terrain performance. It provides powerful traction on gradients and slippery surfaces that increases in proportion to the passengers or cargo load. Its small minimum turning radius ensures good maneuverability on local roads. Aerodynamic design and agile 1.5L engine contributes to low fuel consumption.
Starting from TZS 51,149,712
BE QUICK. PLAY IT SAFE.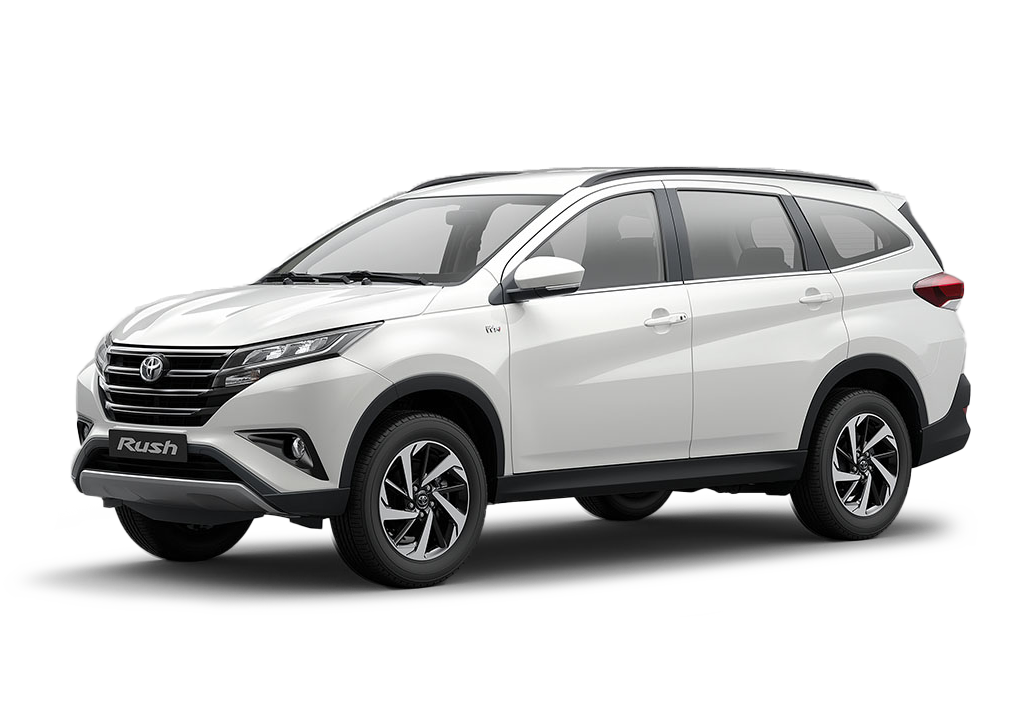 White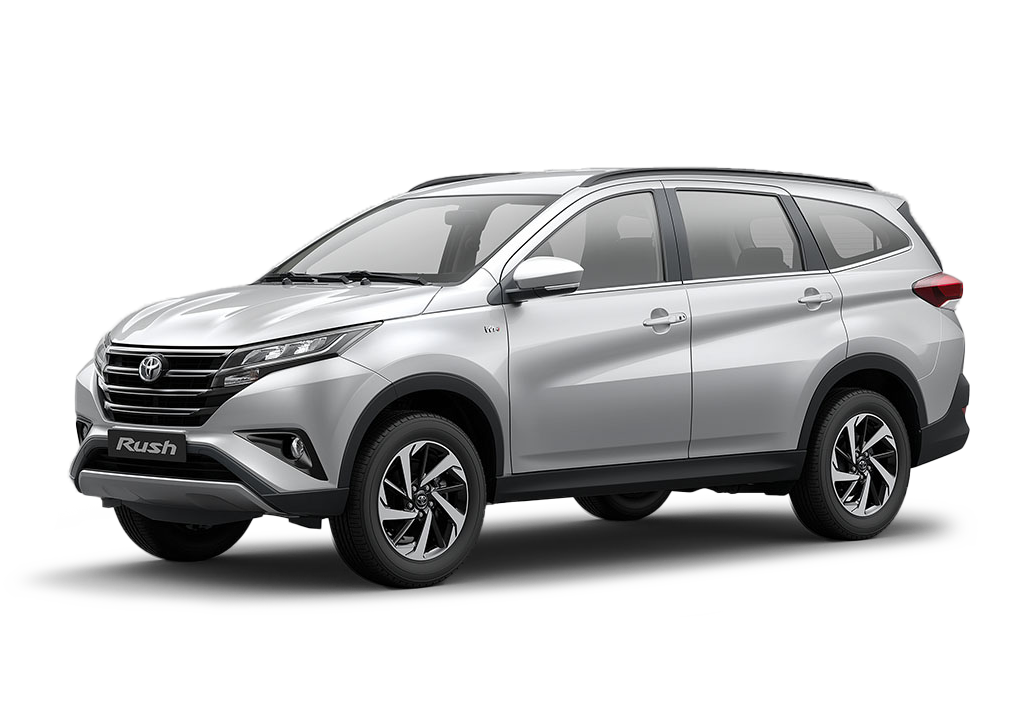 Silver Mica Metallic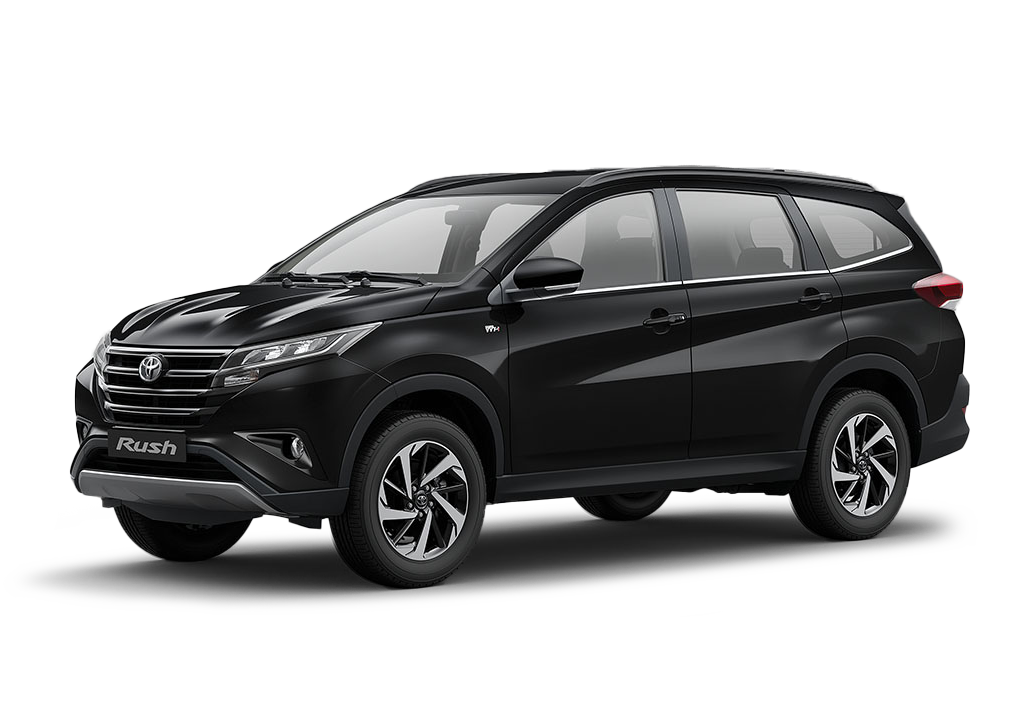 Black Metallic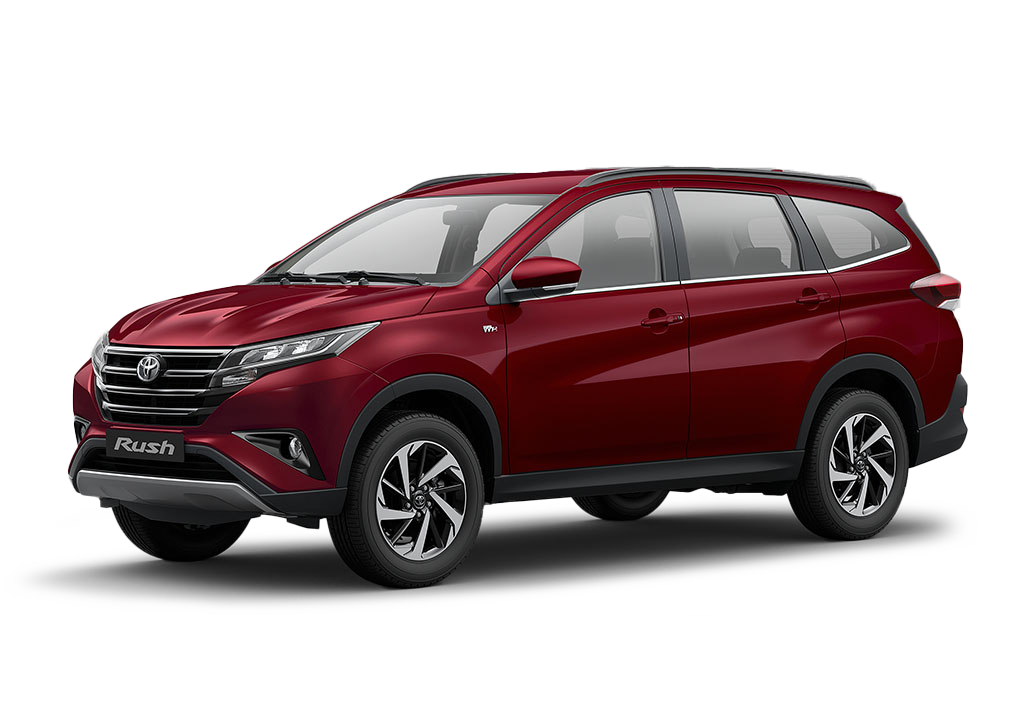 Dark Red Mica Metallic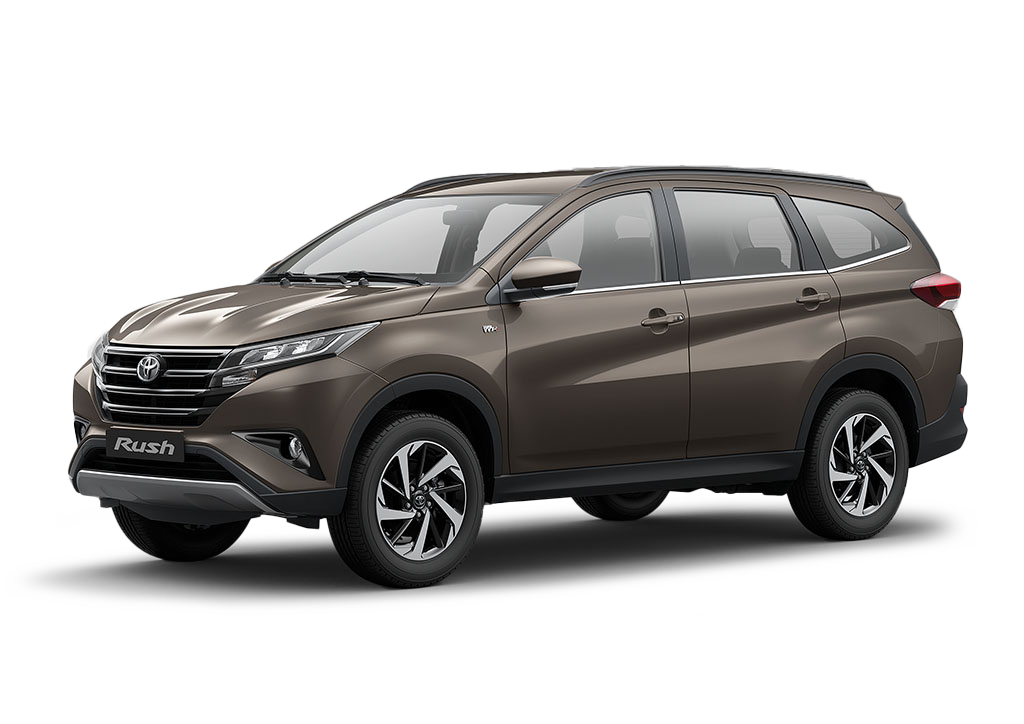 Bronze Mica Metallic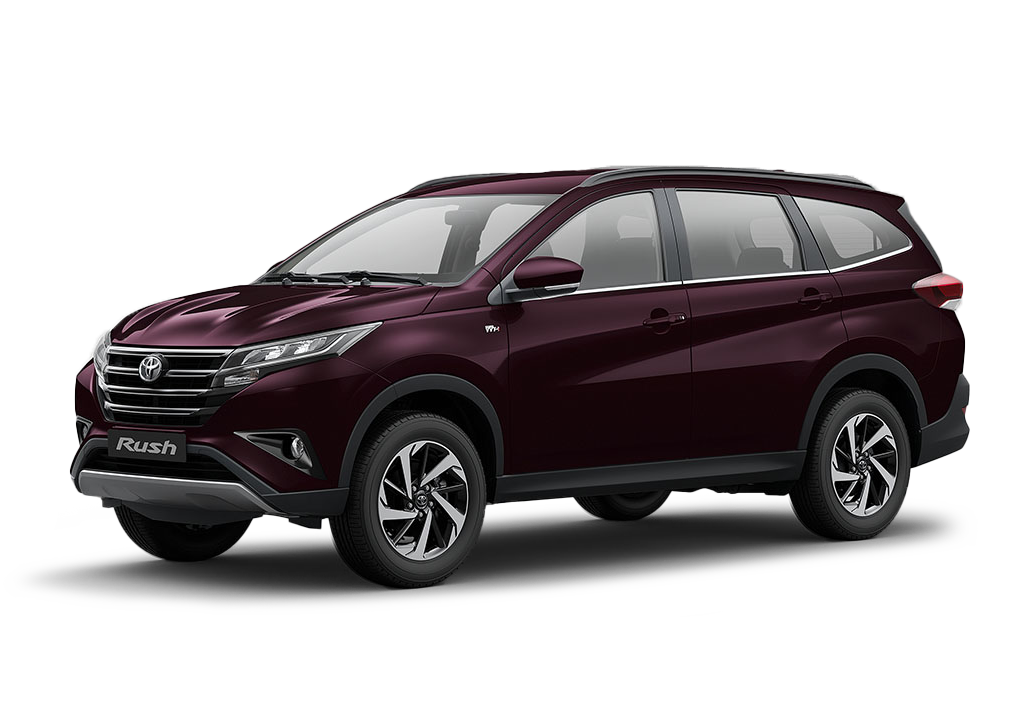 Deep Maroon Metallic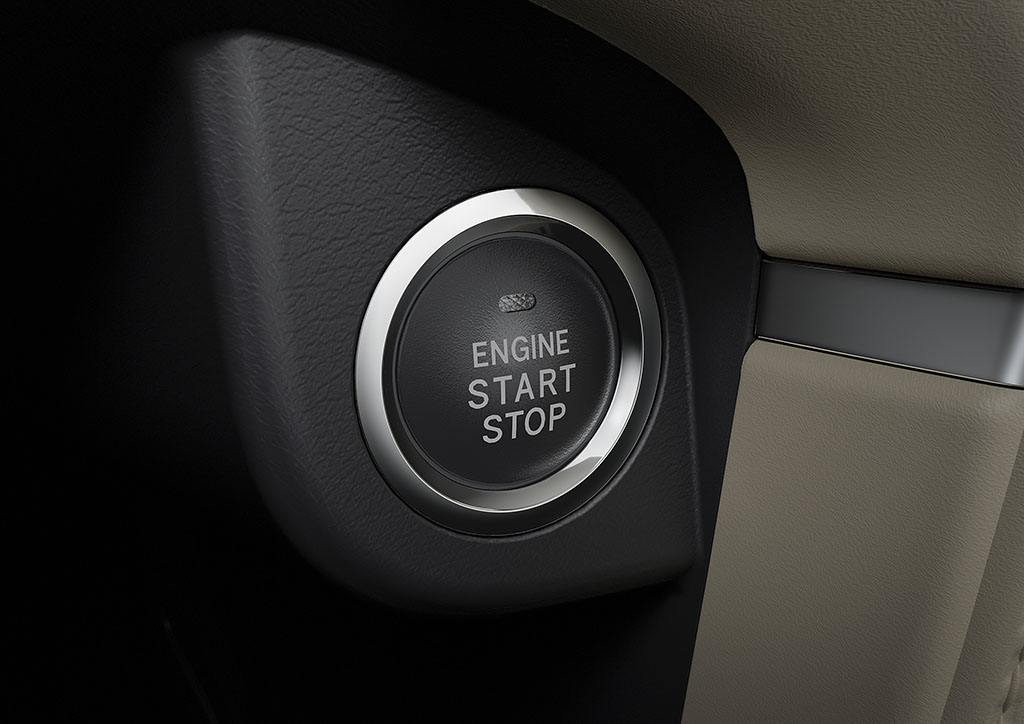 Front and rear suspension

MacPherson strut is adopted for the front
suspension to achieve excellent handling and
stability, ride comfort and maneuverability.
The 5-link rear suspension allows for high
straight-driving stability contributing to peace
of mind over a range of low to high speed,
excellent handling and stability enabling
desired cornering, satisfactory ride comfort in driving on an off-road as well as on-road.
Technology
Styling
Convenience
Safety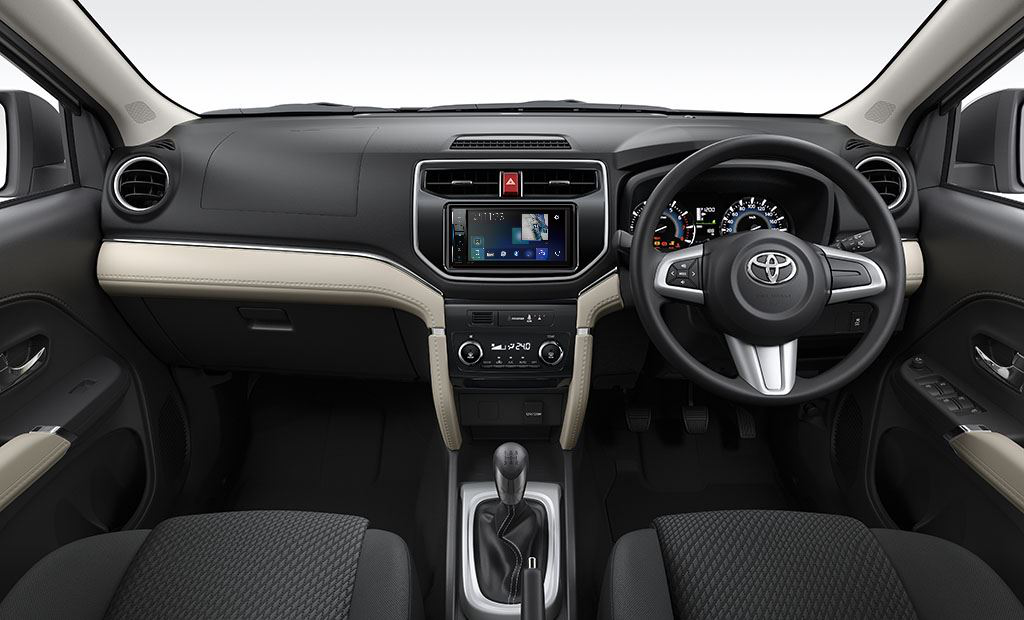 EPS - Electric Power Steering

Controls the steering operation torque, which helps contribute to a natural steering feel. EPS helps
contribute good fuel efficiency and natural steering feel. Despite the tire having the largest diameter among competing models, a minimum turning radius is 5.2m. When power steering is not needed
in straight driving, electronic system contributes to high fuel efficiency.
Technology
Styling
Convenience
Safety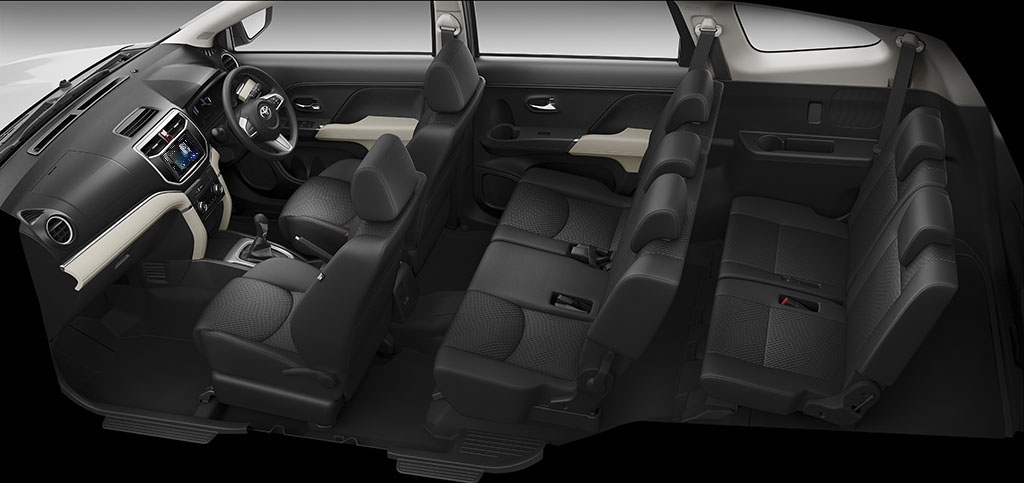 7 seat SUV
Three rows of seats are designed for the active lifestyle. A roomy driver's seat and ample seat
pitch ensure ride comfort on long trips. Three rows of seats can comfortably seat up to seven adult occupants, and there is enough interior width and height for plenty of cargo. Double-folding seats on 2nd/3rd row provides easy access and enough cargo space. Cargo space provides enough storage even with all seats in use.
Technology
Styling
Convenience
Safety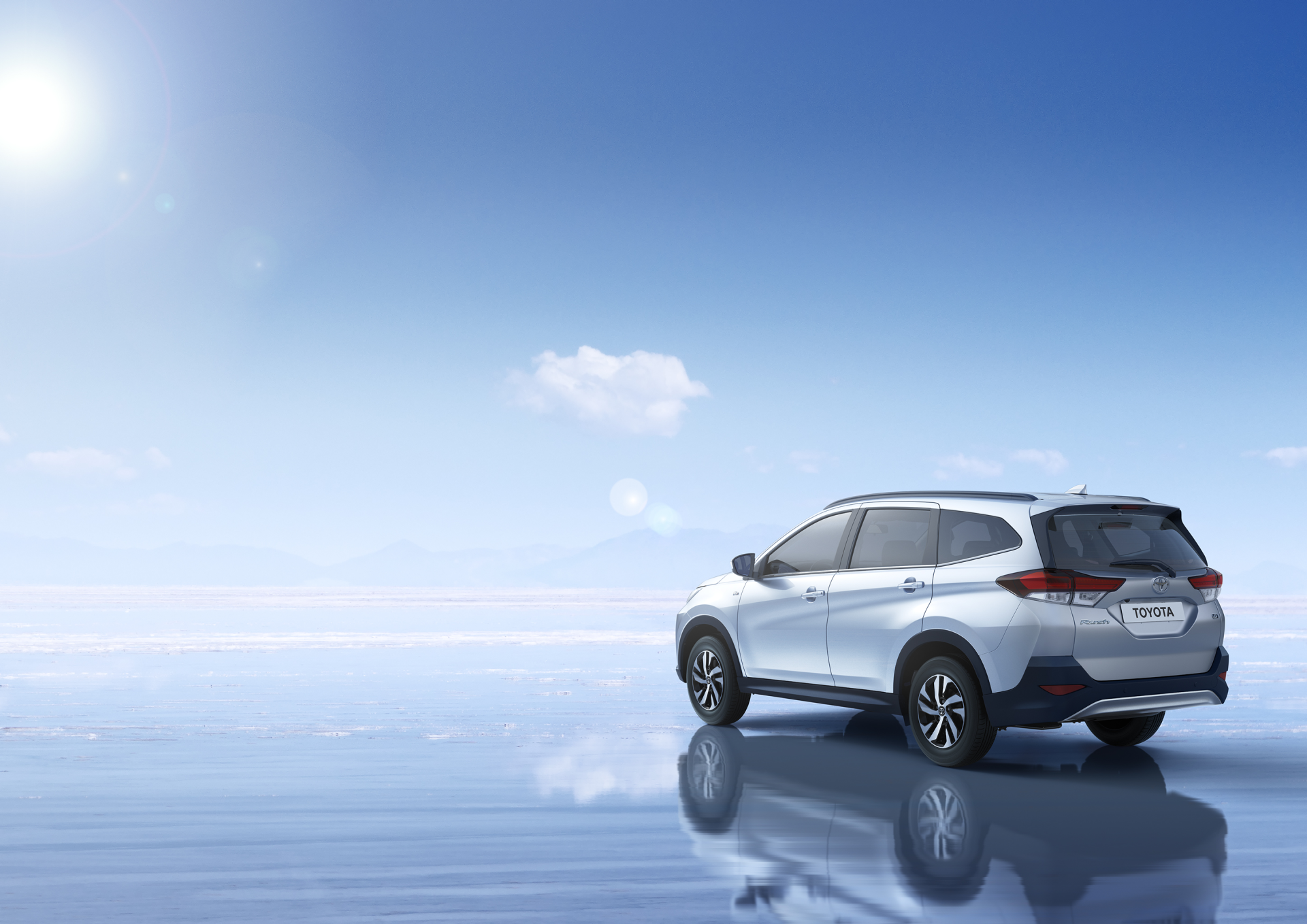 SRS Airbags
For maximum safety RUSH is fitted with six airbags. They include SRS airbags for both
driver and front passenger, side airbags
for the front seats, and SRS curtain shield
airbags covering front, 2nd and 3rd row seat
passengers. Safety without compromise!
Technology
Styling
Convenience
Safety
VEHICLES
SHOPPING TOOLS
OWNERS
SEE ALSO